So many self-publishing platforms to choose from. Medium, WordPress, Substack. And Ghost. I choose Ghost and started writing things on the web five years ago. Today I'm a Ghost Expert and provide Ghost development services and integrations for clients.
Key reasons why I choose Ghost
Fast & Modern - built on Node.js it is really really fast. 98% page speed score is great for both search engines and visitors.
Additional functionality is enabled with integrations over API replacing the security nightmare of plug-ins with Wordpress and similar.
Industrial grade SEO - XML sitemaps, keywords, Open Graph, social media cards, ALT-tags, metadata. Search engines and social media platforms play really nice with Ghost, this drives more traffic.
Community. Built-in support for membership, paying subscribers and newsletters.
Author friendly. Clean and smooth experience when creating content. Text, images, links, media. Then preview, publish & e-mail. Zero frustrations.
Mobile-first. All templates are responsive and Ghost is built from the ground-up to play nice on mobile - all content displays beautifully on mobile, desktop and tablet.

Growing up with words and photographs
Growing up pre-internet I had a pen pal in Ghana. I found addresses in comic magazines and wrote them aI letter in a thin airmail envelope, three weeks later a letter from Ghana appeared in the mail. Checked the world globe; where is Ghana? What is Africa? How do you get there?
Today a message travels to Accra in Ghana in 133 milliseconds. Things have changed. What was initially an idea of sharing knowledge freely in the academic world (Funded by the DARPA agency, I know, but anyway...) has been commercialized with Surveillance capitalism. Not ideal.
Ghost has a unique business model
The idea of a platform (Substack, Medium, LinkedIn..) providing an audience is tempting, but the Internet operates according to The Long Tail. It's a very steep drop, platforms love to brag about the revenues of the 2%, not the 98%.
The odds of my writing becoming the top 2% is.. not great. Possible yes, but not great. I use Ghosts SEO features combined with social media and let an audience find me.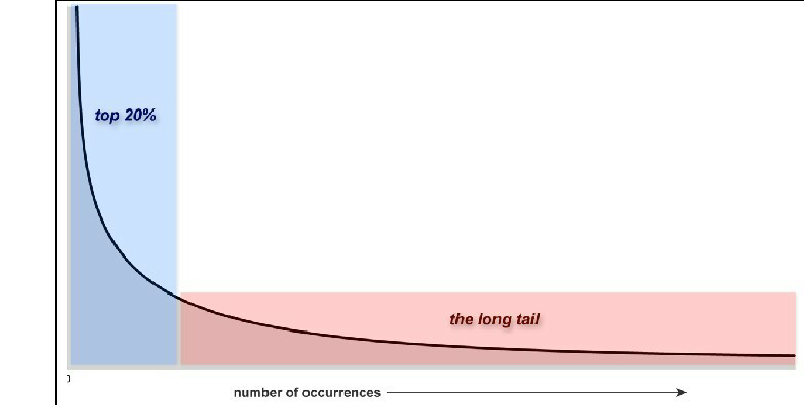 The legal entity behind Ghost is a non-profit foundation in Singapore. The developers are distributed globally, there is no office.
Our legal constitution ensures that the company can never be bought or sold, and one hundred percent of our revenue is reinvested into the product and the community.
Make your readers stronger, smarter and the world a little bit better. To show someone a way - the way you wish you had known about. Build a community and share your knowledge on muffins, Ukraine, greyhounds, asynchronous requests or personal wealth creation.
Instead of handing over your readers desires and dreams to targeted advertising you can share your work and ask for an honest exchange of value from your readers, of which you can keep 100%.
To me, publishing with Ghost is aligned with the foundation of the Internet - a global network of ideas. This is where Ghost is fundamentally different.
Daily use
Ghost is also a joy to use on a daily basis. I can immerse myself adding media, links, images, audio, video, headers, tweets & music without getting frustrated or distracted. Here's a video of some basic editing..
Preview of posts on desktop, mobile, Twitter, Facebook, Google and for e-mail subscribers before hitting the publish button is built-in.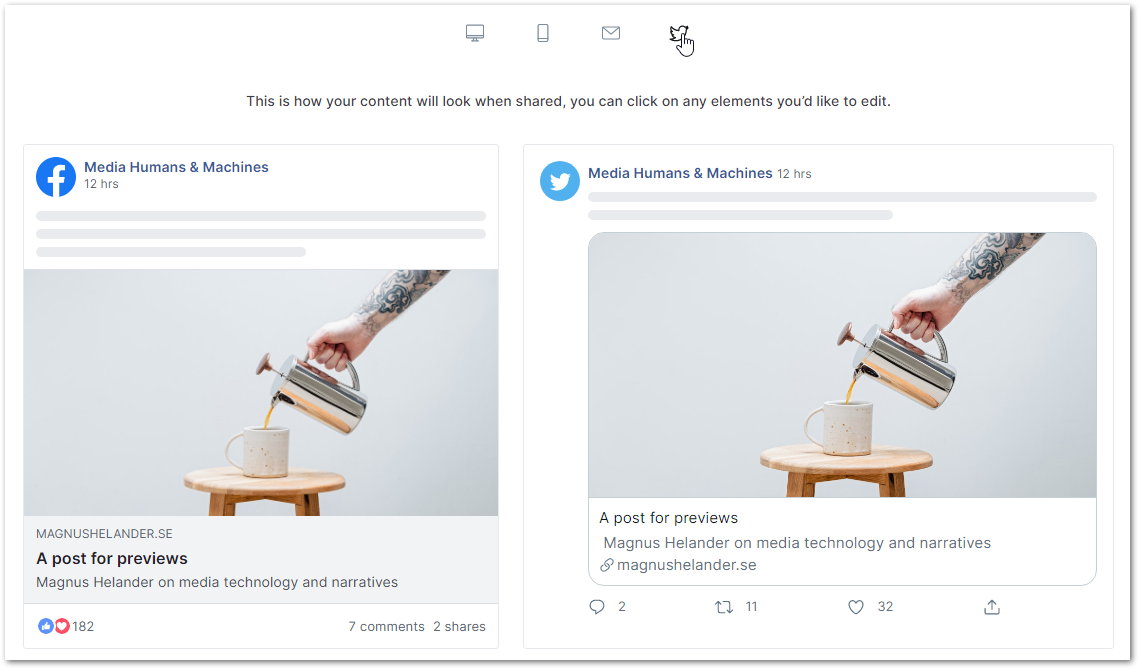 Memberships and Stripe payments
Ghost integrates with Stripe for payments when you have paying subscribers. Posts to members are sent using Mailgun, subscriber and member management are on three levels - public, members and paid-member.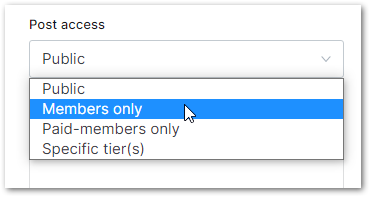 Responsive themes
The look-and-feel is managed by responsive themes using the Handlebars templating engine. Have a look at some commercial and free themes on ThemeForest, Bironthemes and the official Ghost Themes

Analytics and integration
Get Plausible. I wrote a post on this privacy-first analytics platform replacing Google Analytics. Open Source, No cookies, no GDPR-banner and no surveillance capitalism.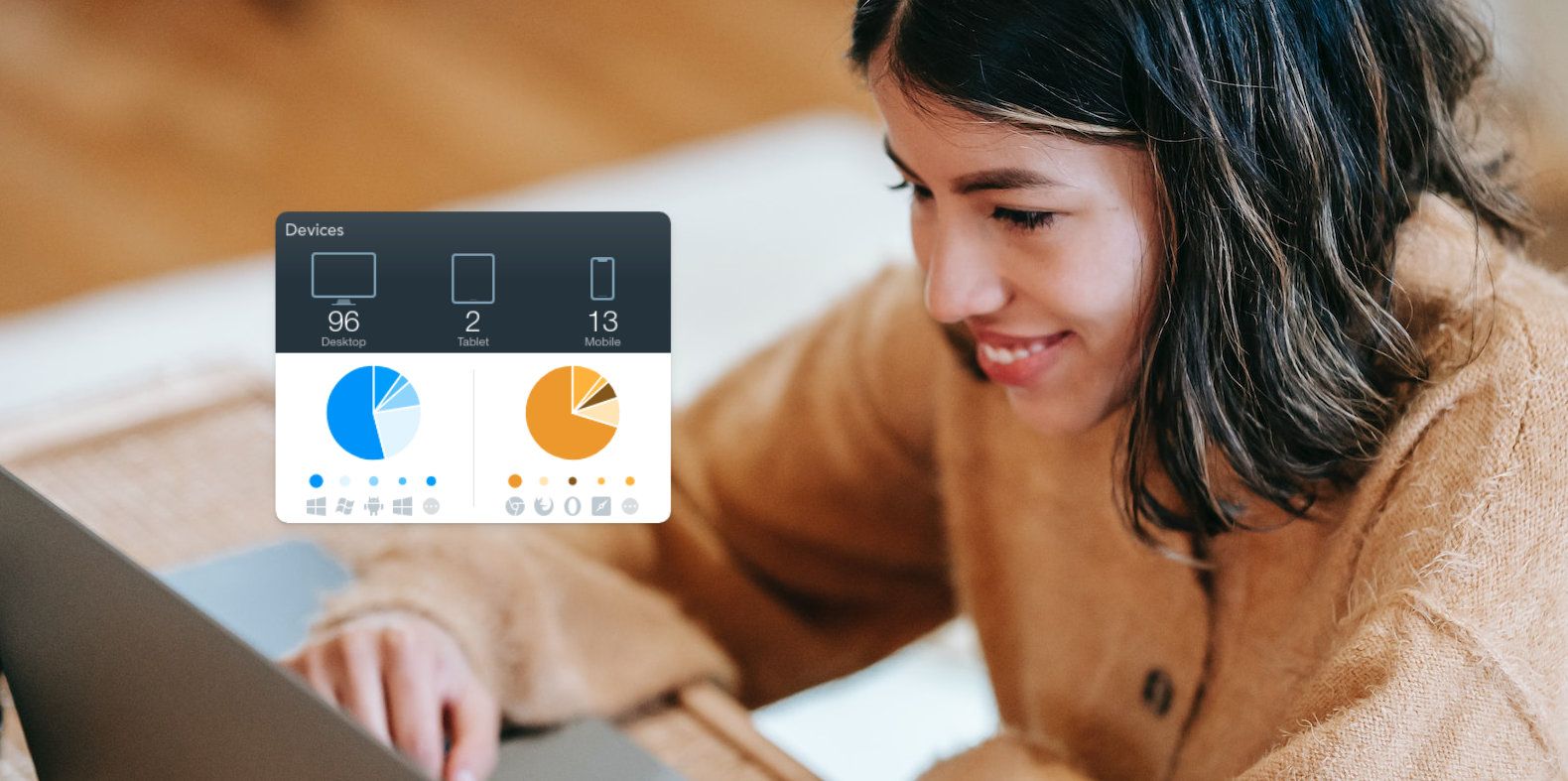 Getting started with Ghost
The official hosted version Ghost Pro with everything messy taken care of for $25 / month. Compare Ghost to other platforms here.
Anyone comfortable with SSH sessions and a text-based console can get up and running with a self-hosted Ghost on Digital Ocean, Amazon or Google Cloud with a single click.
Five years after the launch of Ghost 1.0 there are also integrations available for just about anything - automation, collaboration, podcasts, analytics...
Have fun!
I get a commission if you sign up for a Ghost Pro account from this post. Thank you, appreciate it.