No data sharing, no cookie stored, no consent banner, no privacy policy, and no tracking across devices.  This can be done with anonymous aggregated data, which is what Plausible enables.
Cookiebot, auditing sites for GDPR compliance, wrote a report in 2019 documenting the use of Ad Tech Surveillance on the Public Sector Web (PDF) and found that 52% of landing pages on national health services in EU contain 3rd party ad tracking.
Note: I have no affiliation with Cookiebot nor Plausible.
GDPR requires a site owner to ask for and obtain explicit consent from EU residents before processing of PII Personally Identifiable Information, data that can identify an individual – either directly or indirectly.
No more cookies
Google will kill classic UA Universal Analytics at the end of 2023 and transition to GA4, a product clearly aimed at enterprise and e-commerce users.
Google's Chrome browser will block 3rd party cookies from 2024 – that's 65% of all web browsers. Apple's Safari, already blocking 3rd party cookies, has 19% market share. Add Firefox 3% and Microsoft Edge 11% and 98% of all web browsers will kill 3rd party cookies in a near future.
Privacy-by-design web analytics
Plausible is an open-source privacy-by-design web analytics platform. All data is aggregate which means no PII Personally Identifiable Information is stored or processed.
Without cookies and fully GDPR compliant we skip the cookie-banner for a better user experience. The first impression is critical for user experience and bounce-rate.
We still get all important site analytics. Real-time data. Search keywords.  1000% ownership of data. And, we can ethically bypass ad-blockers using a proxy.
Open source performance
Plausible uses open-source technologies; Docker, postgres, clickhouse, Tailwind CSS and React.  Source code is available on GitHub. The hosted service is managing 200k+ pageviews per minute from one single client.  
An overview of Plausible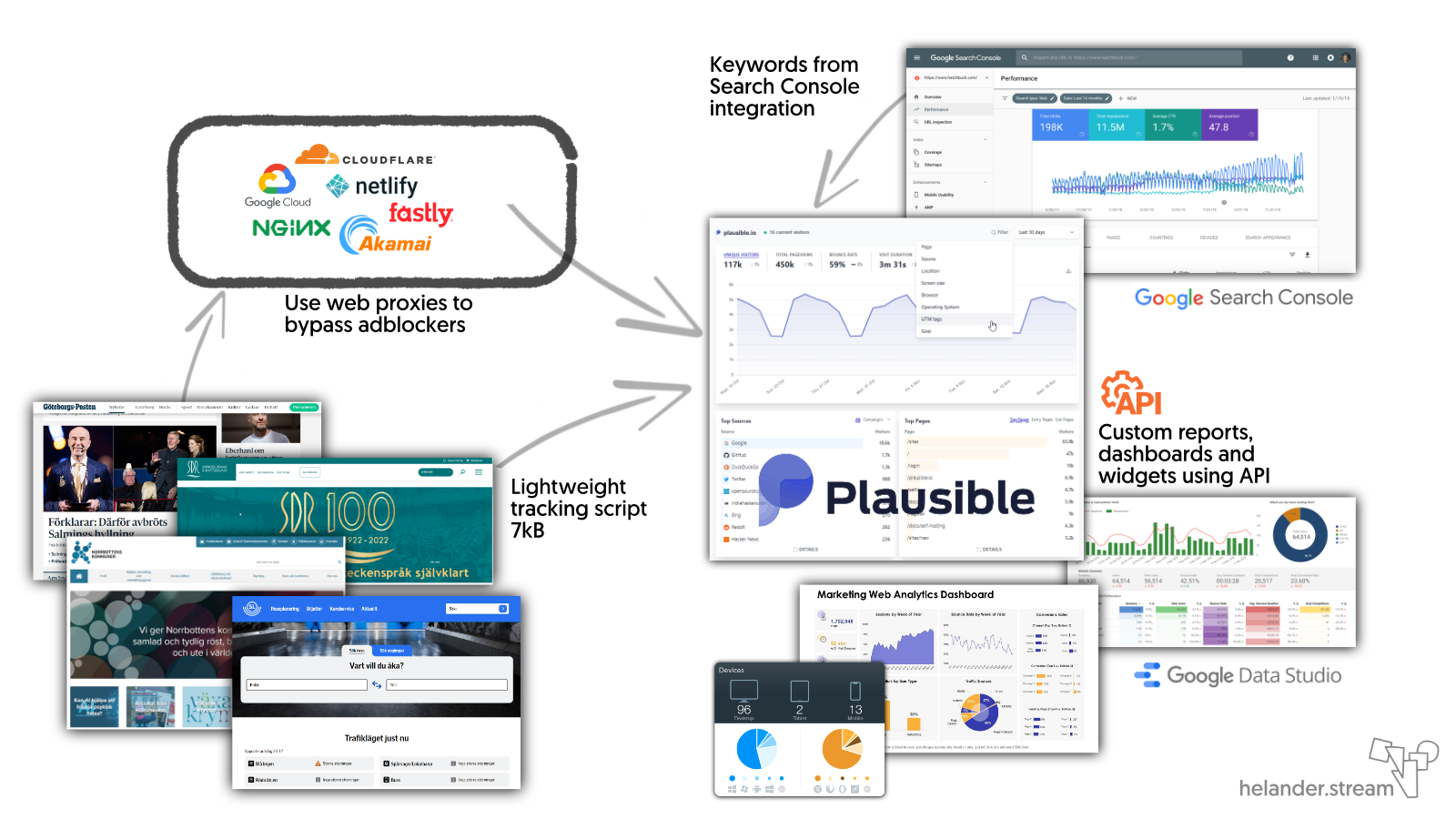 Visitors, session time, device, GeoIP, bounce, entry & exit, goals and conversions, link tracking with UTM tags for social media, campaigns & newsletters. Search keywords are retrieved using the Google Search Console API. And it plays really nice with your mobile....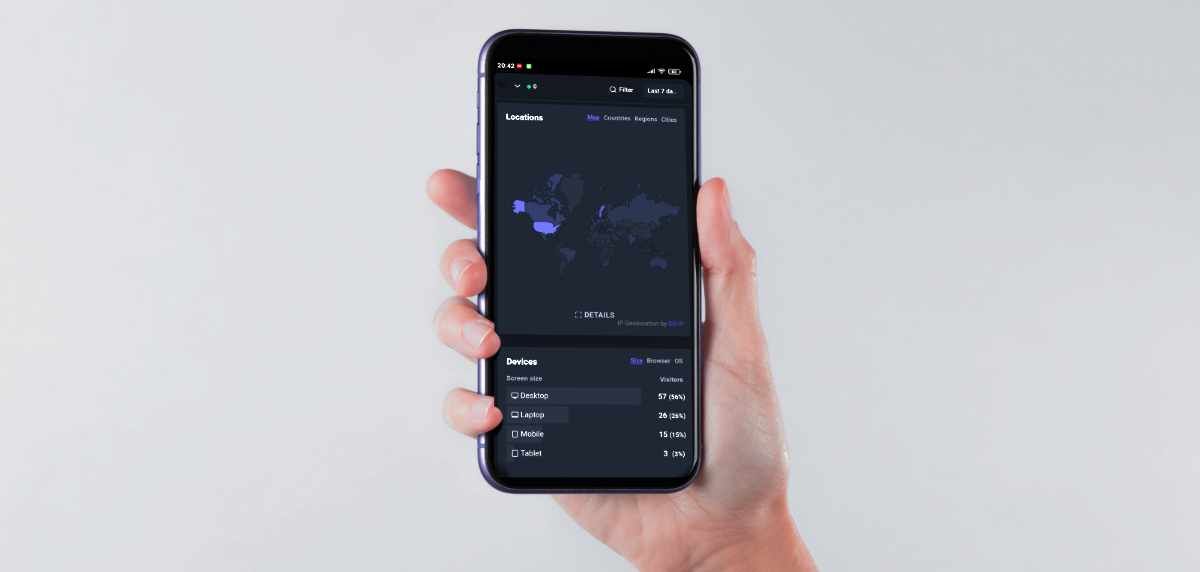 Personally Identifiable Information
By design Plausible can not track PII Personally Identifiable Information.  This is different from platforms such as Matomo which has anonymization as option. Fathom is an alternative - they are closed-source and you can not self-host the platform. Sealmetrics tracks the incoming source by adding a URL-parameter - a parameter the latest version of Firefox is now stripping.
Bypassing ad-blockers,  ethically
Using a proxy such as Cloudflare, Fastly or nginx  the Plausible tracking script and API becomes part of regular site content and a 1st party connection. This bypasses ad-blockers and provides high confidence data.
We can also skip Facebook and TikTok's tracking scripts. As closed platforms they keep track of their users internally - re-targeting using internal sources such as Video Views and using UTM tags for website traffic solves this. I found a great UTM builder for TikTok and here are Meta's internal sources for re-targeting....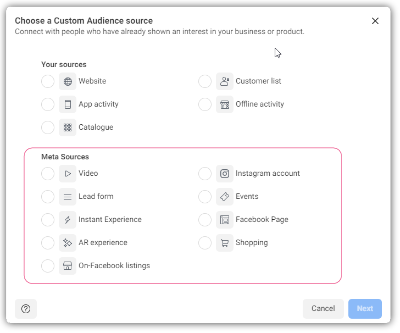 Plausible provides API access to visitor data so we can link our data to Google Data Studio and build widgets and real-time dashboards.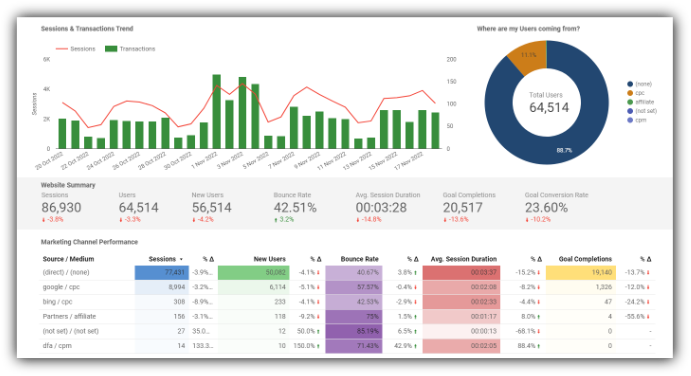 Anonymous user tracking
With Plausible a visitor is tracked as a unique and anonymous user for 24 hrs. The next day the same visitor will be identified  as a new user.
The metric we loose by tracking anonymous data is Returning Visitors. We have to identify our visitors and track them over time and across devices for the Returning Visitor metric.
You can make your web analytics public, here are some public live dashboards to explore features and capabilities
Need some help?
I'd be happy to help you set up analytics on your website, create your own cloud-based analytics server with 100% data ownership, integrate Search console, set up proxies and on-board your team using Zoom.
Contact me on this (spam-protected) email: magnus-75gh5534@helander.stream
---
Cover Photo by Liza Summer