100 miles is 161 kilometers. A classic distance among ultra runners. There are of course worse, there are 200miles, Sparthalon 246 kilometres and PTL 300km in the Mont Blanc massif.
Extreme distances appeal to a few people on the planet. 100 miles is manageable for many more, which makes it exciting to aim for.
At 188 metres above sea level, finding Kullaberg on the plains of southern Sweden is a bit unexpected.  The Kullamannen trail race is held on Kullaberg every year. The organisers have created a course called 'The Zone of Death' that picks every available metre of altitude - in 22 kilometres they get 900 metres of ascent.
They have also created a 100mile ultra race that starts in Båstad and via Ängelholm takes runners to Kullaberg and four laps of this course - that's about 4000 metres of elevation gain in 161 kilometres of running.
Anyone who for some reason feels compelled to take on 100 miles will have to break the challenge down into parts. Otherwise it won't work.
Mental training; positive thoughts and crisis management.
Energy supply; water, carbohydrates, salts, fat.
Endurance; running technique, strength training, conditioning.
Equipment; everything tested over a long period of time, order during the race.

Then you break down the race itself into manageable parts. Stages of two miles or to natural break points like pits and water taps. For each stage you plan pace, time, fluid, energy, clothing and footwear.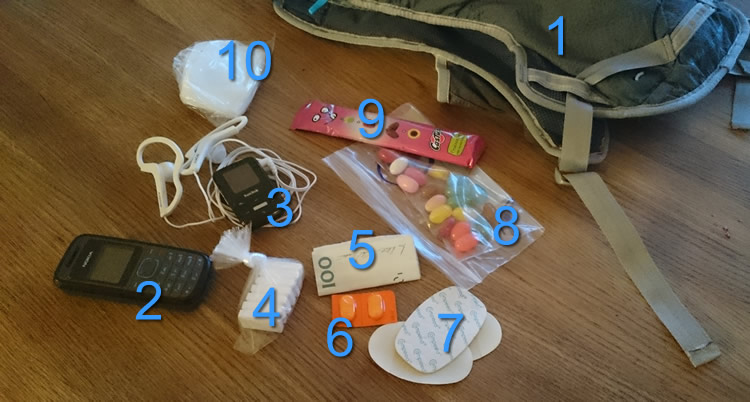 Backpack; I have three in my closet: the Marmot Compressor Speed, the Mountain Hardware Single Track, and the Salomon ADV Skin 12.
Nokia 1208 mobile phone. Has the big 1,100 mAh battery so it'll last a week on standby. 75g. Halebop/Telia prepaid card.
Sony MDR-AS200 headphones - waterproof and unbreakable. ClipZip MP3 with RockBox installed. Battery lasts 30+ hours. Install RockBox on your MP3 player and it will be easier to use.
Dextrose Dextrosol for emergency situations, like lost and cold.
Cash; always good with a hundred for a can of coke, ice cream, bus or a petrol coupon.
Vitamin I; Ipren/Ibuprofen NSAID, 400mg over the counter. Apparently 'less dangerous' than Voltaren/diclofenac. Generally a bad idea to mix hard exertion with painkillers.
Compeed. Chafing is a miserable showstopper.
Ultrabeans - Available without azo dyes at Willys for 15 kr/250g.
Cactus fruit sticks. 65 kcal/bar and 5x for 23 kr. Very good for the stomach - fruit and sunflower oil. Really good. http://castus.dk/se/produkter/frukt-bars-med-strawberry/
Wet wipes. More fun than moss.
Since the race often lasts more than 24 hours with a lot of effort, you don't get very smart after a while. Stupid in a beautiful way, as someone said. Then it's all about the written down and not relying on your impaired judgment.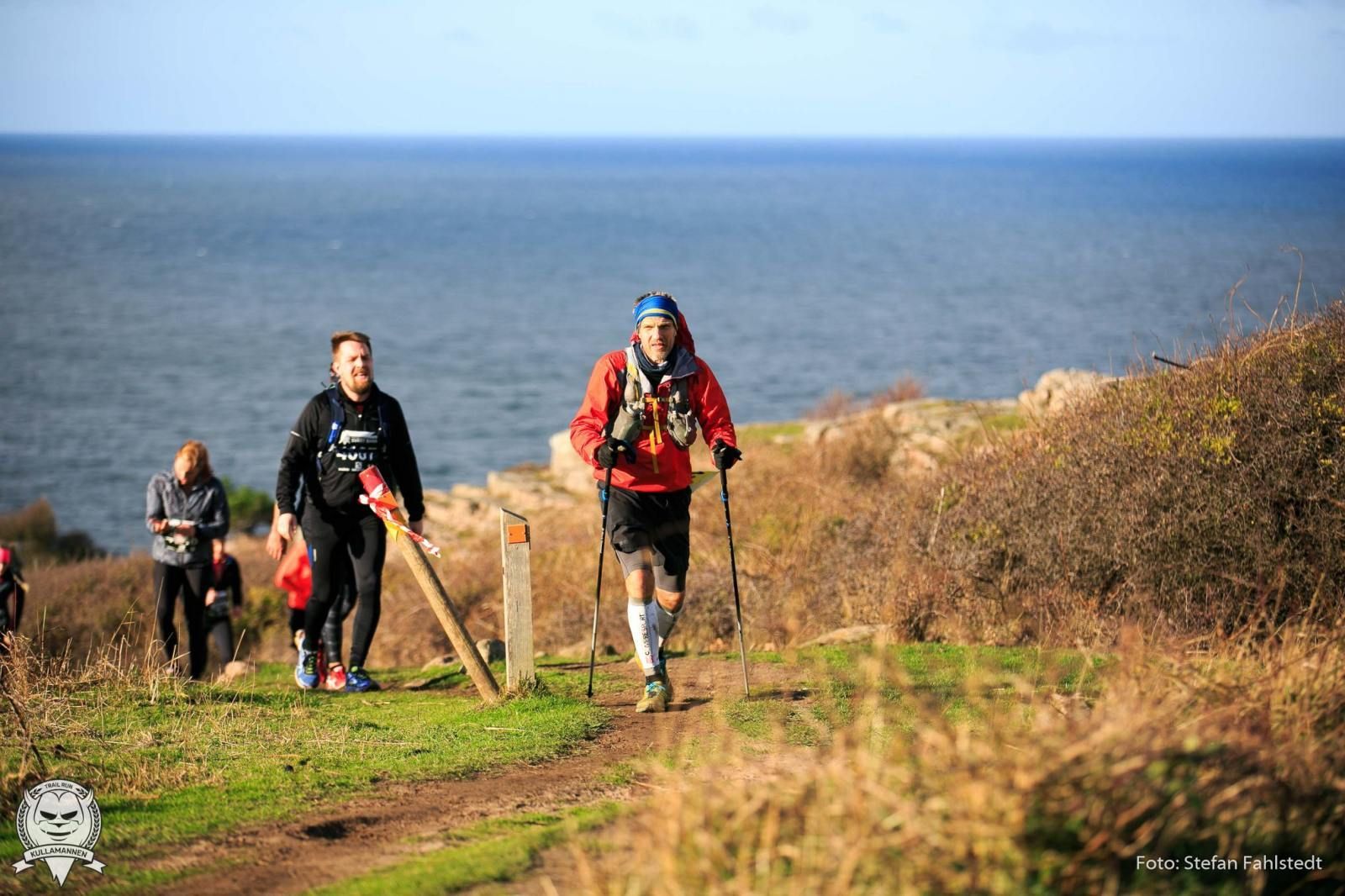 Then the hard part. Getting to the finish line. To find a reason to take another step when everything feels hopeless and miserable.