This is the fastest desktop editor I've used, the capabilities of CapCut 2.0 are impressive for creating attention-grabbing video on Facebook, LinkedIn, TikTok, Twitter and Youtube.
CapCut is free to use without any restrictions or watermarks - it is made by ByteDance, the parent company of TikTok. If you are concerned about privacy avoid the mobile app - this review is for the Windows desktop version. The amazing AI cover image by Julie W Design.
💡
If you are creating videos for social change use Open Source video editors such as
Open Shot
or
Kdenlive
or the free version of
DaVinci Resolve
by BlackMagic design.
Features of CapCut for Desktop/Windows...
Multi-track GPU accelerated editing - no limits on project complexity.
Filters, effects, transitions, stabilize, beautify.
LUT's, HSL, curves and layer blend modes for grading.
Motion tracking, velocity change, scene splitting,
Masking, cutouts, text templates - keyframe'able.
Auto background remove and chroma-key.
Beat-mapping - cut to music. Voice-over recording. Royalty free music & SFX library.
Speech-to-text automatic subtitles/captions, 17 languages including English, French, German, Italian & Dutch. SRT import of existing captions.
Text-to-speech with 30+ English voices.
Renders up to 4K @60 fps with h.264, HEVC and AV1 codecs with separate .SRT caption file. Integrated TikTok upload.
Download from Windows Store or the official capcut.com site - or edit with CapCut online in a browser without installing.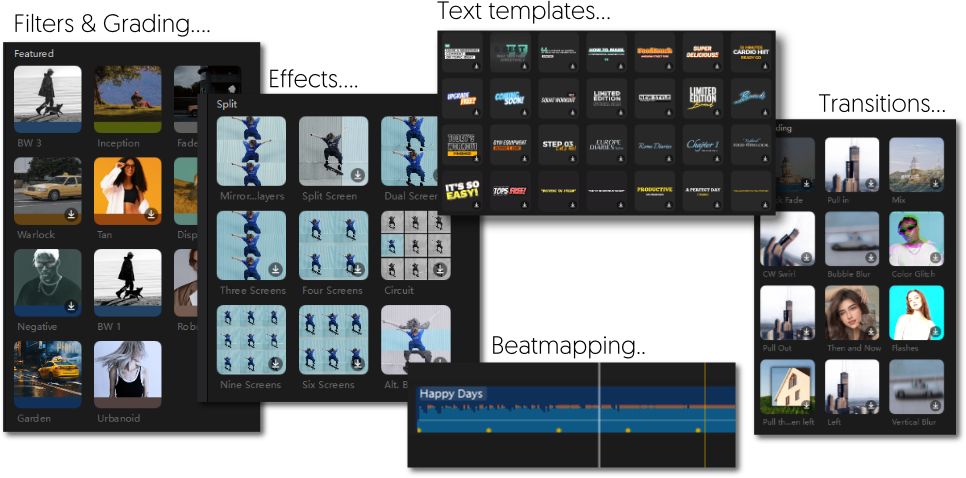 You can drop 8K footage on CapCut if your hardware & GPU support it...

The editing experience
CapCut adapts to whatever media you import and can edit and export up to 4K in any aspect ratio; Instagram / TikTok / Shorts in 9:16 , Facebook feed in 1:1, LinkedIn 2.35:1, YouTube 16:9 - according to format specifications of your channel. You can specify a canvas which will be used as background if media does not fit the requested aspect ratio.
One of my favorite features is the Velocity speed ramp to mix slow-mo and speed-up in a clip. Here's a screen recording working with velocity speed ramps, compositing and text templates - streamed from Bunny CDN.
Here's a quick mask using chroma key on the overlay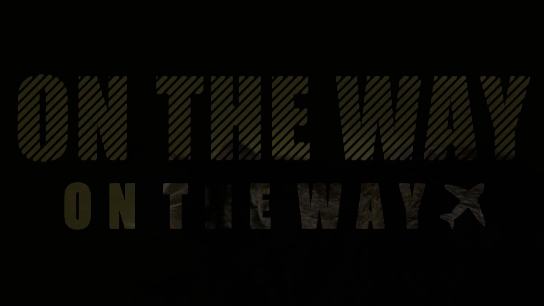 Thumbnail maker and trimming
The latest updates brings an integrated thumbnail maker, and trimming of the clip before inserting. The thumbnail can be added as first frame of the exported video, and is a separate JPEG after rendering. Trimming is done on the thumbnail in the assets bin.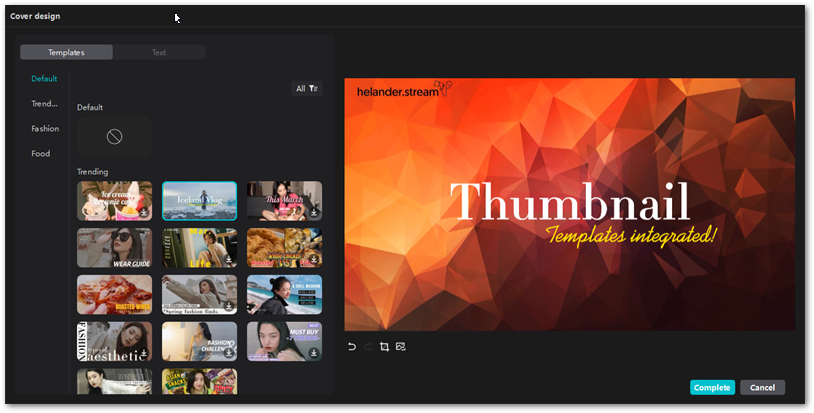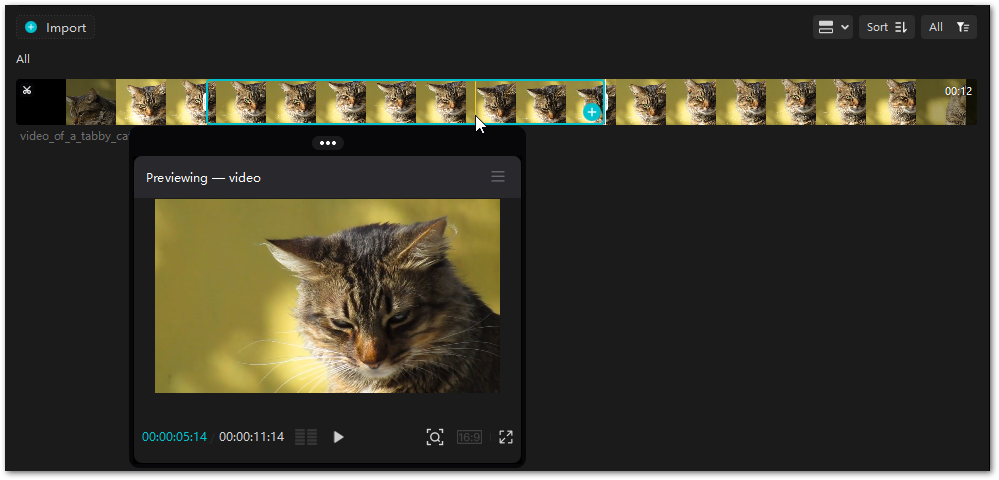 Music licensing - issues to be aware of
Some of the included royalty free music tracks are licensed by ByteDance exclusively for the TikTok platform and they will flag a copyright claim on YouTube.
YouTube has a great royalty-free music library with a channel showcasing new and popular songs. To be 100% safe with music rights use Epidemic Sound and similar services.
CapCut can run a copyright check for the TikTok platform - if you use YouTube's royalty-free music in your project it will be flagged in the editor and an alternate track licensed for TikTok will be suggested.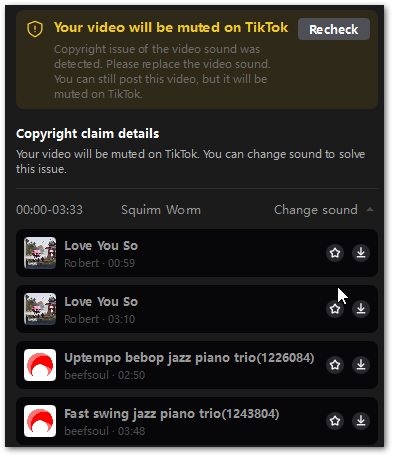 The clip suggested by CapCut will pass YouTube's copyright check:

Some missing features...
If you are an experienced editor..
The standard J-K-L timeline shuttle is not implemented
No keyboard shortcuts to trim & move between clips on timeline - mouse only.
I normally edit with Premiere Pro and Sony Vegas. CapCut is a great tool for attention-grabbing social media & marketing videos - fast, intuitive, and.... doesn't crash.
Download, tutorials and community
Social media platforms and video
CapCut creates stunning videos for blogs, LinkedIn, Facebook, YouTube, Instagram & Twitter. And TikTok. Which is why ByteDance is providing CapCut for free to create more engaging content on their platform.
TikTok's Android app users spent an average of 23½ hours per month between January and December last year, just ahead of YouTube's 23.1 hours.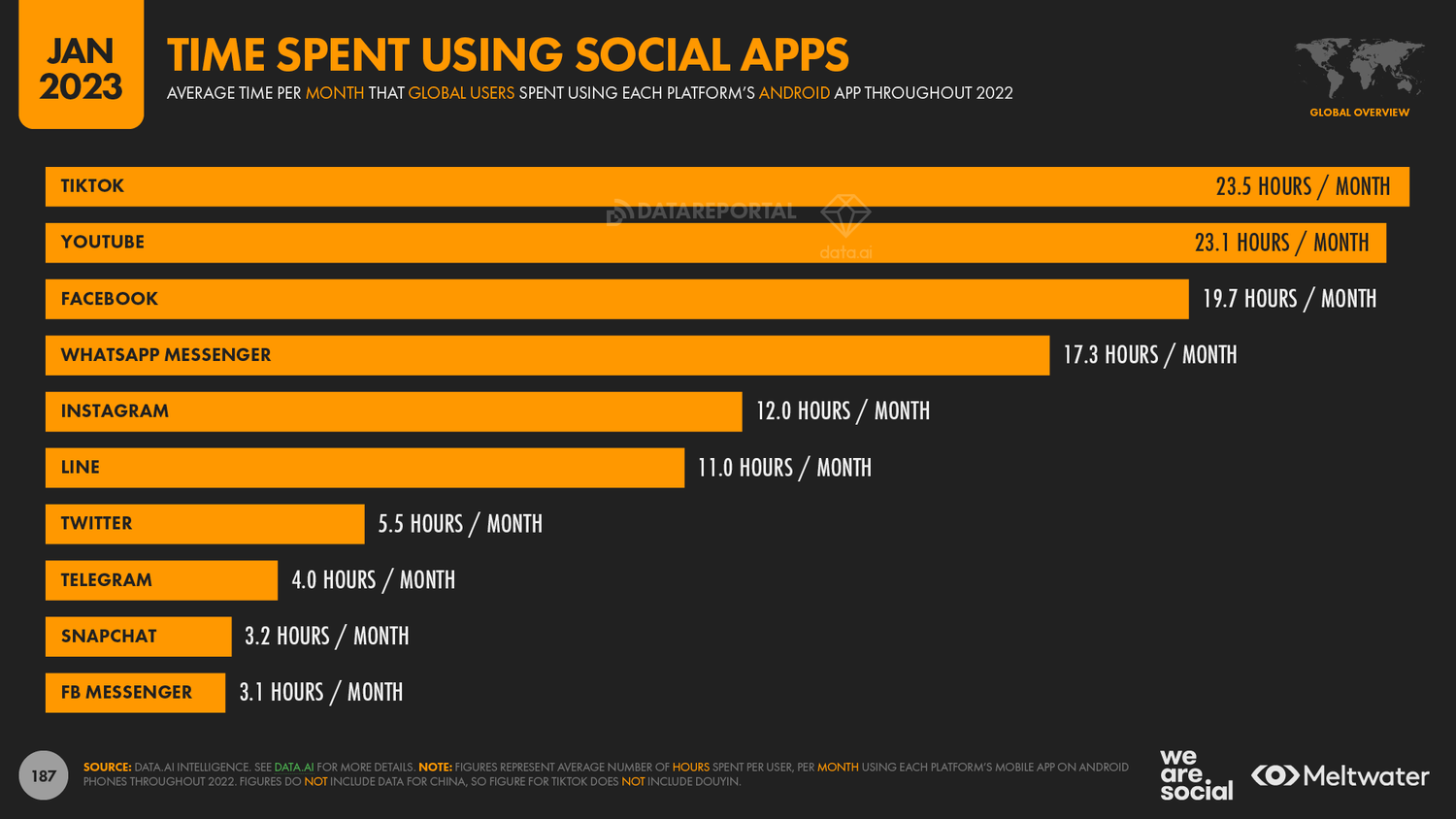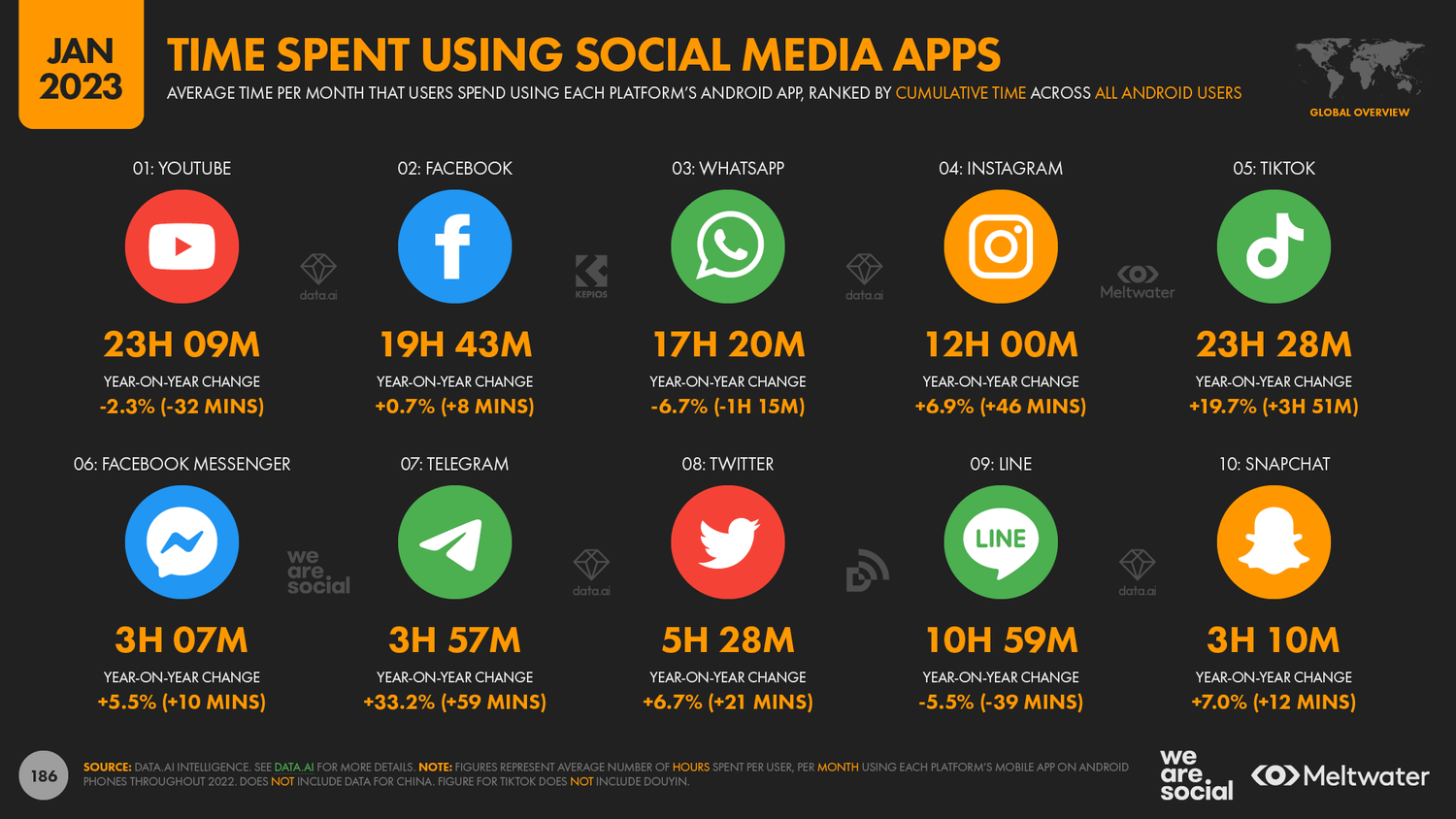 How can this editor be free?
CapCut is made by ByteDance, the Chinese company behind TikTok. ByteDance is involved in a controversy regarding targeting and tracking of US audiences, moderation and the content available to kids on the TikTok platform.
The CapCut mobile app is harvesting biometric data such as face scans and voiceprints. If you're a parent ideally delete the TikTok app, or enable Parental Controls for your child's TikTok account and stay involved with their online activities.
I took a look at the tracking the Windows version of CapCut performs.
Requests to ByteDance domains byteoversea.com and mon.isnssdk.com sends IP-address, software version, device type and screen resolution.
Assets (music, filters, SFX, stickers, transitions etc) are downloaded from byteeffecttos-g.com a Alibaba Cloud CDN host when you preview or use them in your project.
When you use speech-to-text for captions the audio is uploaded and processed by bytevcloudapi.com.
The text-to-speech processing uses a cloud service at sami-sg1.byteintlapi.com
Ideally block requests using PiHole or similar DNS-blocker to p16-sg-default.akamaized.net tnc16-alisg.isnssdk.com sgali-mcs.byteoversea.com and tnc16-alisg.isnssdk.com
Have fun! If you need help with strategy and video for social media get in touch on this spam-protected email: magnus-75gh5534@helander.stream
AI cover photo by Julie W Design